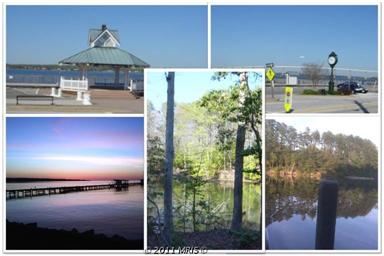 Solomons, MD (Solomons Island) is a charming waterfront village located on the Patuxent River and the Chesapeake Bay in Southern Maryland. It is a popular weekend destination as well as an area many are choosing to call home, within 1 hour to the Washington/Baltimore/Annapolis metro areas. The riverwalk on the Patuxent River offers a great place for an afternoon stroll with beautiful views of the river and the H.G. Trueman Bridge that connects Calvert and St. Mary's counties. There are plenty of restaurants to enjoy the famous crabcakes that Southern Maryland is known for, as well as other area delicasies, and delightful shops for browsing and to select perfect gifts.
The popular Calvert Marine Museum offers many marine educational displays and opportunities for visitors, as well as an outdoor theatre where waterfront summer concerts with well-known entertainment are held. Visitors and residents enjoy excellent art exhibits at Ann Marie Gardens and have opportunities to learn more about their artistic side through the various art class offerings available there.
Residents here will enjoy a quieter lifestyle, with ample shopping and services, the convenience of many within walking distance, or just a short drive away. For those who are considering various waterfront options, Solomons should be at the top of their list. I love sharing Solomons and all of Southern Maryland. Please contact me to learn more about this beautiful area - I will be happy to help you with all your real estate needs.